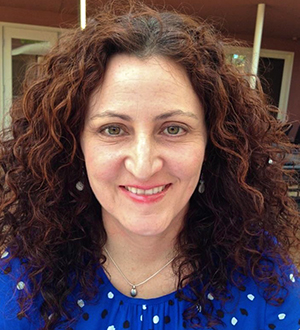 Elaine Gale – Playwright and Performer
Elaine Gale is a California-based writer, performer, storyteller, humorist, fourth-generation educator, speaker, journalist (www.elainegale.com) and Nebraskan who loves artists, writers, community, humor, play, possibility, healing, border collies, and exploration. She is an Associate Professor in the department of Communication Studies and Journalism at California State University, Sacramento, and has been the Writing Center Director for Antioch University's PhD Program in Leadership and Change for the past 12 years. She is also an adjunct professor in the Communication Department at Santa Barbara City College. Elaine is a former religion reporter for the Los Angeles Times and was an advice columnist and pop culture reporter for the Star Tribune in Minneapolis. She has published work in literary journals including Under the Gum Tree and The Manifest-Station and has been a freelance writer for many national magazines including Entertainment Weekly, W, Variety, Stuff Magazine, Cosmopolitan, and Good Housekeeping—despite the irony. She holds a doctorate in Human Communication from University of Denver, an MFA in Creative Writing from Antioch University, Los Angeles, and a BA in English and Religion from Boston University. Elaine's mission is to create possibility, freedom and happiness in people's lives by encouraging and amplifying their authentic creative expression—both on the page and on the stage. She is passionate about building community, empowering others, our shared humanity, unconventionality, joy, and all creative self-expression.
Julie Fishell – Director
Julie Fishell is an award-winning actor, director and teacher. Julie has appeared Off-Broadway, Regionally and with National and International Tours. Stages include The Public Theatre (NYC), The Lark (NYC), Manhattan Class Company (NYC) and Theatre for a New Audience (NYC), Chautauqua Theatre Company (NY) Hartford Stage (CT), The Kennedy Center (DC), Virginia Stage Company (VA), and the Moscow Art Theatre (МХАТ Russia). Ms. Fishell served as professor of acting and directing at The University of North Carolina at Chapel Hill and PlayMakers Repertory Company resident company member for over 20 years. Select roles include: Amanda in Private Lives, Barbara in August: Osage County, Julianna in The Other Place, Kate in All My Sons, Martha in Who's Afraid of Virginia Woolf?, Sarah Jane Moore in Assassins, Fraulein Schneider in Cabaret and Prospero in The Tempest.
Directing includes Ibsen's Hedda Gabler, Tim Robbins' Dead Man Walking, Caryl Churchill's Mad Forest, Chekhov's The Cherry Orchard, originals works by the NC Women's Prison Writing and Performance Project, Shakespeare's A Midsummer Night's Dream, Sophocles' Antigone, Brian Friel's Translations and the musicals The Cradle Will Rock, Mahagonny Songspiel and Brecht/Balanchine's The Seven Deadly Sins. Co-Directing and Assistant Directing includes the musicals Urinetown, Oliver!, The Music Man, and The Mystery of Edwin Drood. Recent: Cabaret, book by Joe Masteroff, music and lyrics by John Kander and Fred Ebb and Upcoming: ONE GOOD EGG by Elaine Gale (United Solo NYC); LAUNCHPAD: New Play Artist and Performance Residency plays The Survivors/Los Sobrevivientes by Katie Bender; The Myths We Made by Brian Otaño.
Ms. Fishell graduated from The Juilliard Drama Division (Group XIX) where she received the Michel and Suria St. Denis Prize for Outstanding Artistic Achievement. She is a dedicated member of Actor's Equity Association, Screen Actors Guild/AFTRA and the National Alliance of Acting Teachers. Julie currently teaches acting and directing in the Department of Theater and Dance at the University of California at Santa Barbara and continues to perform, direct and teach nationally and internationally.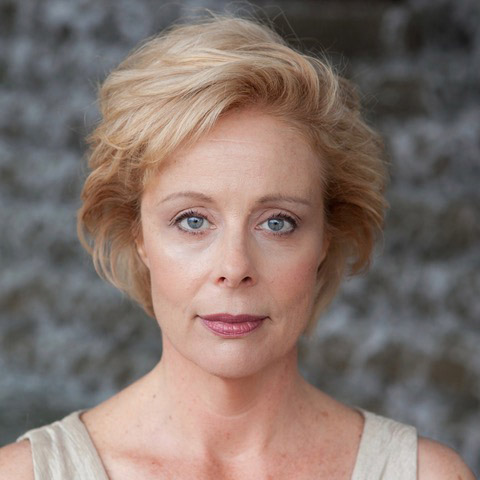 Rod Lathim – Original Director
Rod Lathim is an award-winning director, playwright and producer. He has created original works since 1979 when he founded Access Theatre, an award-winning international touring company creating such works as STORM READING. Rod wrote and directed SENIOR (Musical) MOMENTS at the Marjorie Luke Theatre, and produced his autobiographical play UNFINISHED BUSINESS twice at the Lobero Theatre. He also directed THE BOYS NEXT DOOR, starring Anthony Edwards and Dirk Blocker which opened Center Stage Theater, and has directed and acted in multiple shows for the Rubicon Theatre in Ventura. Rod produced "With A Song In My Heart" at The Luke Theatre, Nancy Nufer's FOOD CONFESSIONS at The Lobero and Rubicon, GLEE AT THE LUKE, and the world premieres of the documentary films CITIZEN McCAW (Co-Producer) and WEST OF THE WEST: Tales From California's Channel Islands. Rod was the founding Board President and Development Director of the creation of The Marjorie Luke Theatre. Rod is an assemblage artist, photographer and author (www.rodlathim.com)
Amanda McRaven – Artistic Advisor
Amanda McRaven (MFA Directing UC Irvine, MA Community-based Theater, Fulbright Award for Cultural Identity and Contemporary Performance, New Zealand) Her productions have received critical acclaim for energetic, passionate performances in Los Angeles, San Francisco, New York, Virginia, and Wellington, New Zealand. She is the Artistic Director of Fugitive Kind, a performance ensemble dedicated to heart-driven theater in Los Angeles. Directing credits include Macbeth: a love story, The Fire Room (Fugitive Kind), Much Ado About Nothing, (Manawatu Summer Shakespeare, New Zealand), Much Ado About Nothing, Henry V, Antony and Cleopatra (American Shakespeare Center Young Company), Famine Plays (Theater of Note, Los Angeles), Woof Daddy (San Francisco Fringe, New York Fringe). Other credits: Assistant Director and Dramaturg: Red Noses (The Actor's Gang, Los Angeles), Assistant Director: Hamlet (South Coast Repertory Theatre), The Clean House(Lincoln Center Theater), Two Gentlemen of Verona (Oregon Shakespeare Festival), Director of The Voice Project, a performance and writing ensemble for female inmates; Director of Youth Programs, American Shakespeare Center. She works on performance that uncovers the creative voice, explores the physical, and re-discovers the live audience. She is a member of Lincoln Center Directors Lab and a proud SDC member. amandamcraven.com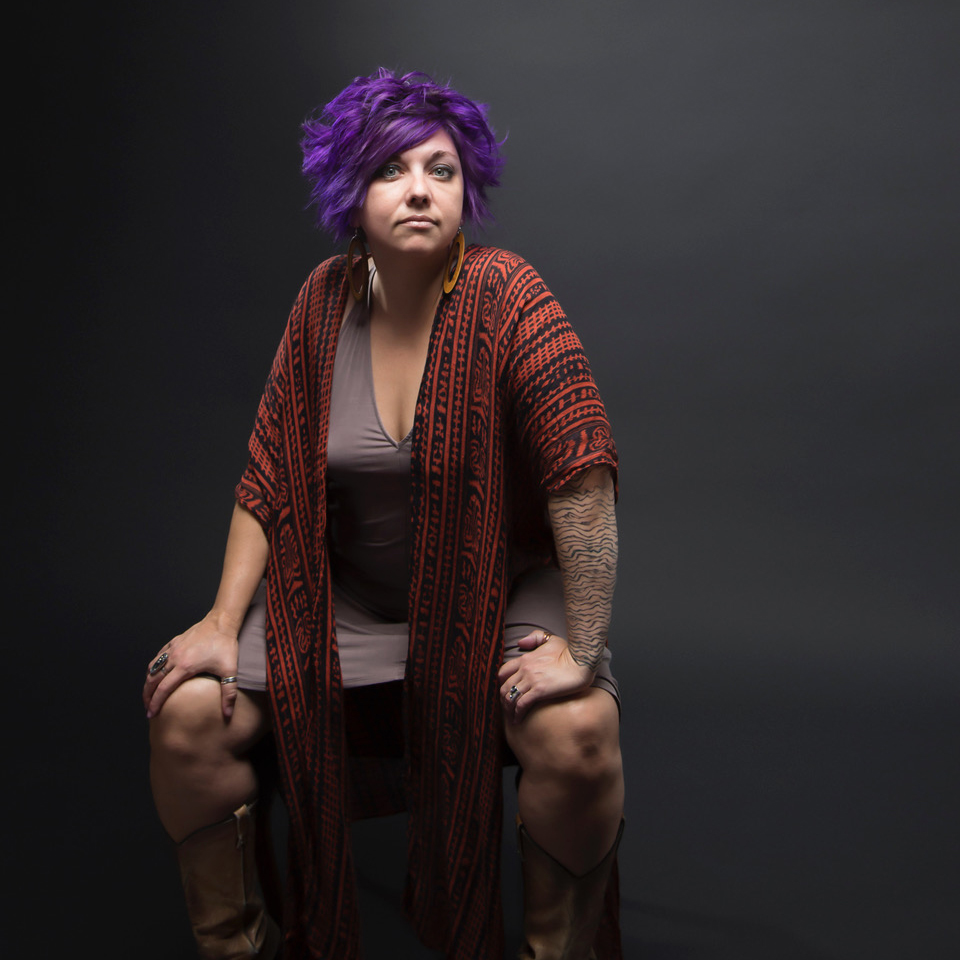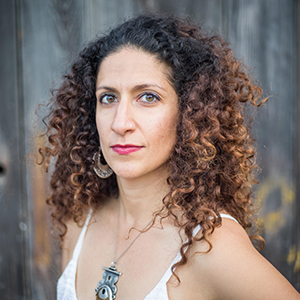 Lydia Violet – Original Music
Lydia Violet is deeply inspired by folk, blues, and protest music traditions. She uses her stunning violin sounds, playful banjo, and soulful vocal harmonies to bring her listeners into deep communion with their own beauty and resilience. She has apprenticed closely with deep ecology scholar Joanna Macy for the past 8 years, and pioneered her project "Music As Medicine In Our Time," a series of workshops and concerts aimed at helping us metabolize our pain for the world through creativity and group work. She has taught at locations such as the Esalen Institute in Big Sur, CA, and the California Institute of Integral Studies in San Francisco, and Symbiosis Festival. In the past year she has performed alongside Ayla Nereo, the Polish Ambassador, Wildlight, Rising Appalachia, MaMuse, Elephant Revival, Joanna Macy, HAANA, and several others. From civil right songs to old-fashioned blues to banjo folk vibes, Lydia delights in sharing the medicinal power of music. You can hear more at: www.lydiafiddle.com and www.lydiaviolet.bandcamp.com.
Kelly Poland – Graphic Designer
Kelly Poland shares her many years of graphic design expertise from working in a variety of Chicago design firms by hatching print and website materials for ONE GOOD EGG. Living and playing in Sacramento, CA, she is a creative and supportive BFF, as she's held witness to Elaine Gale's journey and is her spiritual wingwoman. Currently her most important work is being a mother, consciously raising two sons from the heart.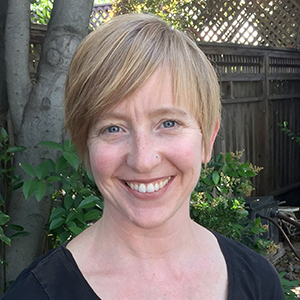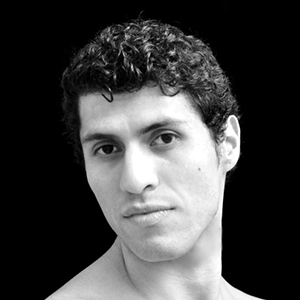 Ben-Oni Cortes – Costume Designer
Mr. Cortes learned the arts of design and construction under the tutelage of renown fashion designer Hector Greco, in Mexico, where he was born. He has been designing independently since 2003 and has worked internationally. He has created pieces for El Teatro de Danza Contemporanea de El Salvador, Corpodanza, (under The International Dance Festival in La Habana, Cuba), Ballet Morelia, State Street Ballet, Eisenhower Dance, EZDanza, to name a few. His pieces have toured Germany, China, Canada and several countries in Latin America.