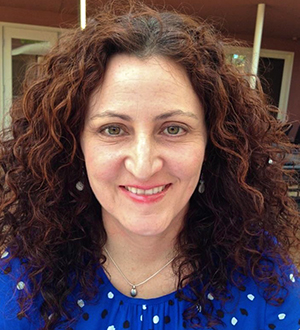 Elaine Gale – Playwright and Performer
Elaine Gale is a California-based writer, performer, storyteller, humorist, fourth-generation educator, speaker, journalist (www.elainegale.com) and Nebraskan who loves artists, writers, community, humor, play, possibility, healing, border collies, and exploration. She is an Associate Professor in the department of Communication Studies and Journalism at California State University, Sacramento, and has been the Writing Center Director for Antioch University's PhD Program in Leadership and Change for the past 12 years. She is also an adjunct professor in the Communication Department at Santa Barbara City College. Elaine is a former religion reporter for the Los Angeles Times and was an advice columnist and pop culture reporter for the Star Tribune in Minneapolis. She has published work in literary journals including Under the Gum Tree and The Manifest-Station and has been a freelance writer for many national magazines including Entertainment Weekly, W, Variety, Stuff Magazine, Cosmopolitan, and Good Housekeeping—despite the irony. She holds a doctorate in Human Communication from University of Denver, an MFA in Creative Writing from Antioch University, Los Angeles, and a BA in English and Religion from Boston University. Elaine's mission is to create possibility, freedom and happiness in people's lives by encouraging and amplifying their authentic creative expression—both on the page and on the stage. She is passionate about building community, empowering others, our shared humanity, unconventionality, joy, and all creative self-expression.
Rod Lathim – Director
Rod Lathim is an award-winning director, playwright and producer. He has created original works since 1979 when he founded Access Theatre, an award-winning international touring company creating such works as STORM READING. Rod wrote and directed SENIOR (Musical) MOMENTS at the Marjorie Luke Theatre, and produced his autobiographical play UNFINISHED BUSINESS twice at the Lobero Theatre. He also directed THE BOYS NEXT DOOR, starring Anthony Edwards and Dirk Blocker which opened Center Stage Theater, and has directed and acted in multiple shows for the Rubicon Theatre in Ventura. Rod produced "With A Song In My Heart" at The Luke Theatre, Nancy Nufer's FOOD CONFESSIONS at The Lobero and Rubicon, GLEE AT THE LUKE, and the world premieres of the documentary films CITIZEN McCAW (Co-Producer) and WEST OF THE WEST: Tales From California's Channel Islands. Rod was the founding Board President and Development Director of the creation of The Marjorie Luke Theatre. Rod is an assemblage artist, photographer and author (www.rodlathim.com)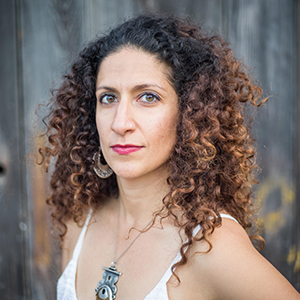 Lydia Violet – Original Music
Lydia Violet is deeply inspired by folk, blues, and protest music traditions. She uses her stunning violin sounds, playful banjo, and soulful vocal harmonies to bring her listeners into deep communion with their own beauty and resilience. She has apprenticed closely with deep ecology scholar Joanna Macy for the past 8 years, and pioneered her project "Music As Medicine In Our Time," a series of workshops and concerts aimed at helping us metabolize our pain for the world through creativity and group work. She has taught at locations such as the Esalen Institute in Big Sur, CA, and the California Institute of Integral Studies in San Francisco, and Symbiosis Festival. In the past year she has performed alongside Ayla Nereo, the Polish Ambassador, Wildlight, Rising Appalachia, MaMuse, Elephant Revival, Joanna Macy, HAANA, and several others. From civil right songs to old-fashioned blues to banjo folk vibes, Lydia delights in sharing the medicinal power of music. You can hear more at: www.lydiafiddle.com and www.lydiaviolet.bandcamp.com.
Patricia L. Frank – Scenic and Lighting Design
Patricia L. Frank is the Co-Chair and Director of Design and Technology for the Santa Barbara Community College (SBCC) Theatre Department. Pat also serves as the resident scenic and lighting designer for The Theatre Group at SBCC. In her over 30 years of work as a designer for theatre and dance, she has particularly enjoyed working on original productions including ONE GOOD EGG. Working on this show continues to provide Pat an opportunity to create art with Rod Lathim. Along with her love of working on original theatre, Pat's passion is to work with young people, and this May she will repeat her gig with SBDI as a lighting and projection designer for their spring production at the Marjorie Luke Theatre. Pat earned an MFA in Visual Arts and an MA in Dramatic Arts many years ago and puts them to good use each and every creative day.
Monica Lenches – Co-chair
Monica Lenches is a Seniors Real Estate Specialist with Coast and Valley Properties. She and her business partner, Holly McKenna, specialize in real estate for the over-fifty population and have deep roots throughout our Santa Barbara community. Their mission is to facilitate meaningful lifestyle transitions for individuals and their families by providing comprehensive, real estate planning services that support their clients' visions and goals.  Monica's personal passions have always been grounded in youth advocacy and women's empowerment. She is also a creative. The two passions can be seen in her short documentary, "A Kinder World" and in her role as co-chair of ONE GOOD EGG. "A Kinder World" reveals the pervasiveness of violence in children's media and its psychological and emotional impacts on children and society. Her film is available to watch free online at www.akinderworld.net. Monica was one of the first to experience ONE GOOD EGG live in a small venue in Los Angeles, and from that moment on, she was inspired to keep its message alive by bringing it to Santa Barbara and offering its healing potential to our community.
Elaine Kitagawa – Co-chair
Elaine Kitagawa is a seasoned business executive residing in Santa Barbara and the Bay Area. Elaine has held senior leadership positions at several of industry's leading online learning, software, internet and technology companies. More recently, Elaine served as the Chief Financial Officer at lynda.com where she oversaw the company's worldwide finance and business operations, and helped direct the company's rapid growth until its acquisition by LinkedIn for $1.5B in 2015. Prior to lynda.com, Elaine was the Chief Financial Officer at Saba Software, a global leading provider of talent management solutions, and Chief Operating and Financial Officer at Gaia Online where she was named the venture-backed finalist in the Silicon Valley San Jose's 2010 CFO of the year awards. Elaine also spent 9 years with Ariba, Inc. in various capacities including VP of Corporate Finance and Investor Relations, VP of Finance and Operations, EMEA CFO, and board member of Nihon Ariba. Ariba was the first B2B Internet company to go public in 1999 and was acquired by SAP in 2012 for $4.3B.  Elaine began her career with KPMG and received her CPA from the state of California. Elaine earned a B.S. degree from the Haas School of Business, at the University of California, Berkeley.  Elaine was born and raised in Taiwan and is a devoted practitioner of Bikram yoga and loves being on her Bianchi. ONE GOOD EGG is Elaine's first creative endeavor that she believes will have a profound and lasting impact individually and universally on all walks of life.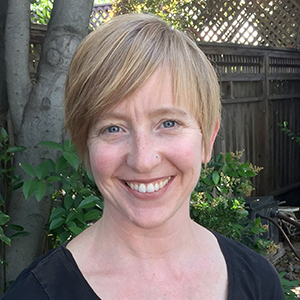 Kelly Poland – Graphic Designer
Kelly Poland shares her many years of graphic design expertise from working in a variety of Chicago design firms by hatching print and website materials for ONE GOOD EGG. Living and playing in Sacramento, CA, she is a creative and supportive BFF, as she's held witness to Elaine Gale's journey and is her spiritual wingwoman. She brings a soulful and spiritual element to life with the work of reclaiming your authentic self, and has recently completed the curriculum at The Light Body School of Shamanic Healing and Energy Medicine with The Four Winds. Currently her most important work is being a mother, consciously raising two sons from the heart. You can find Kelly at www.yoursoulsong.net.
Katie Williams – Stage Manager
Katie Williams has had the pleasure to work with many fabulous theater and dance groups around Santa Barbara for the past six years. She has been a long time SM for Out of the Box Theatre Company, most recently working on HIGH FIDELITY. Favorite Past Credits include: On the Verge Festival 2016, WHEN THE LIGHTS GO OUT, MACBETH, BOOM!, ANYTHING GOES, BONNIE & CLYDE, SHE STOOPS TO CONQUER, and NEXT TO NORMAL.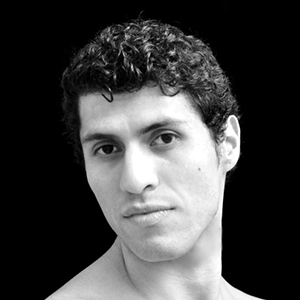 Ben-Oni Cortes – Costume Designer
Mr. Cortes learned the arts of design and construction under the tutelage of renown fashion designer Hector Greco, in Mexico, where he was born. He has been designing independently since 2003 and has worked internationally. He has created pieces for El Teatro de Danza Contemporanea de El Salvador, Corpodanza, (under The International Dance Festival in La Habana, Cuba), Ballet Morelia, State Street Ballet, Eisenhower Dance, EZDanza, to name a few. His pieces have toured Germany, China, Canada and several countries in Latin America.